About Concordia Lutheran Church
We are a Lutheran church community located in the Woodland area of Duluth, MN. For detailed statistical information, view our ELCA congregational information.
Vision Statement:
Empowered by the Holy Spirit, to make disciples of ourselves and others by intentional nurture of these Faith Practices:
To worship and glorify God as Father, Son, and Holy Spirit
To pray unceasingly
To watch and to wait for God's guidance
To be obedient to God
To love God and to love and serve others
To seek to have the Word dwell in us richly
To be sent as God's apostles in all arenas of our lives
History:
Our church was organized on July 1, 1942, under the direction of the Board of American Missions, Augustana Lutheran Church, with thirty-two charter members. Our first church building was located on Woodland Ave and Faribault Street in 1947.
In 1959, the parish purchased a six acre tract at Woodland Ave and Fairmont Street as the site for our current church. The current building was dedicated in September, 1962. In 1988, Concordia became part of the Evangelical Lutheran Church of America (ELCA).
Historical Photo Gallery
The old church on Faribault and Woodland Ave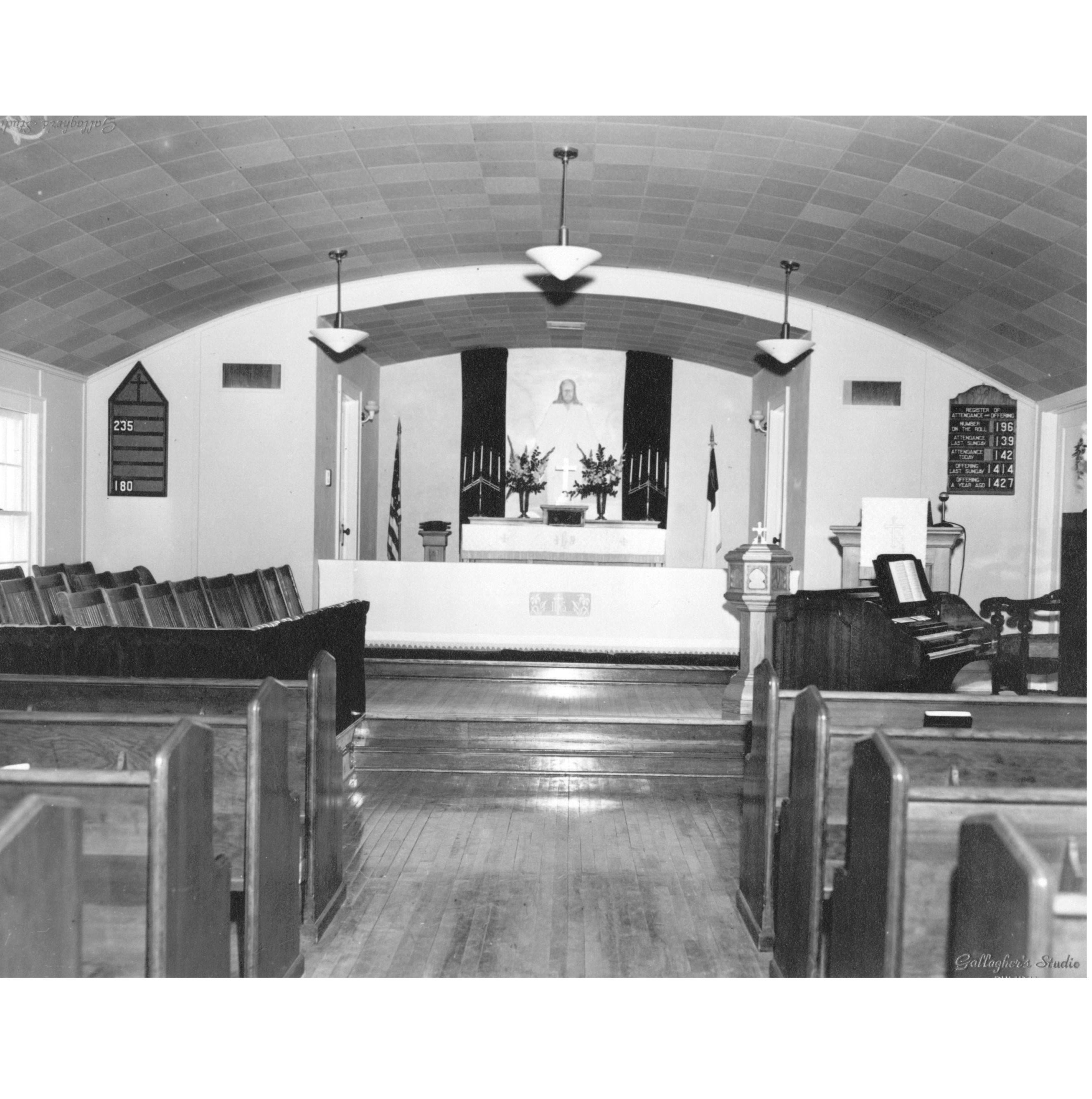 Concordia Lutheran Church charter members
Front row (left to right): John W. Johnson, Mrs John W. Johnson, Mrs. Eric Blad, Eric Blad.
Second row, Gust A. Johnson; Mrs. John Persen, Mrs. Andrew Carlson, Mrs. E.A. Spalding, Mrs. John Scamfer, John Scamfer.
Back row, Leo Dybvik, Mrs. Leo Dybvik, Mrs. Fred O. Johnson, Mrs. Ivar Sander, Ivar Sander.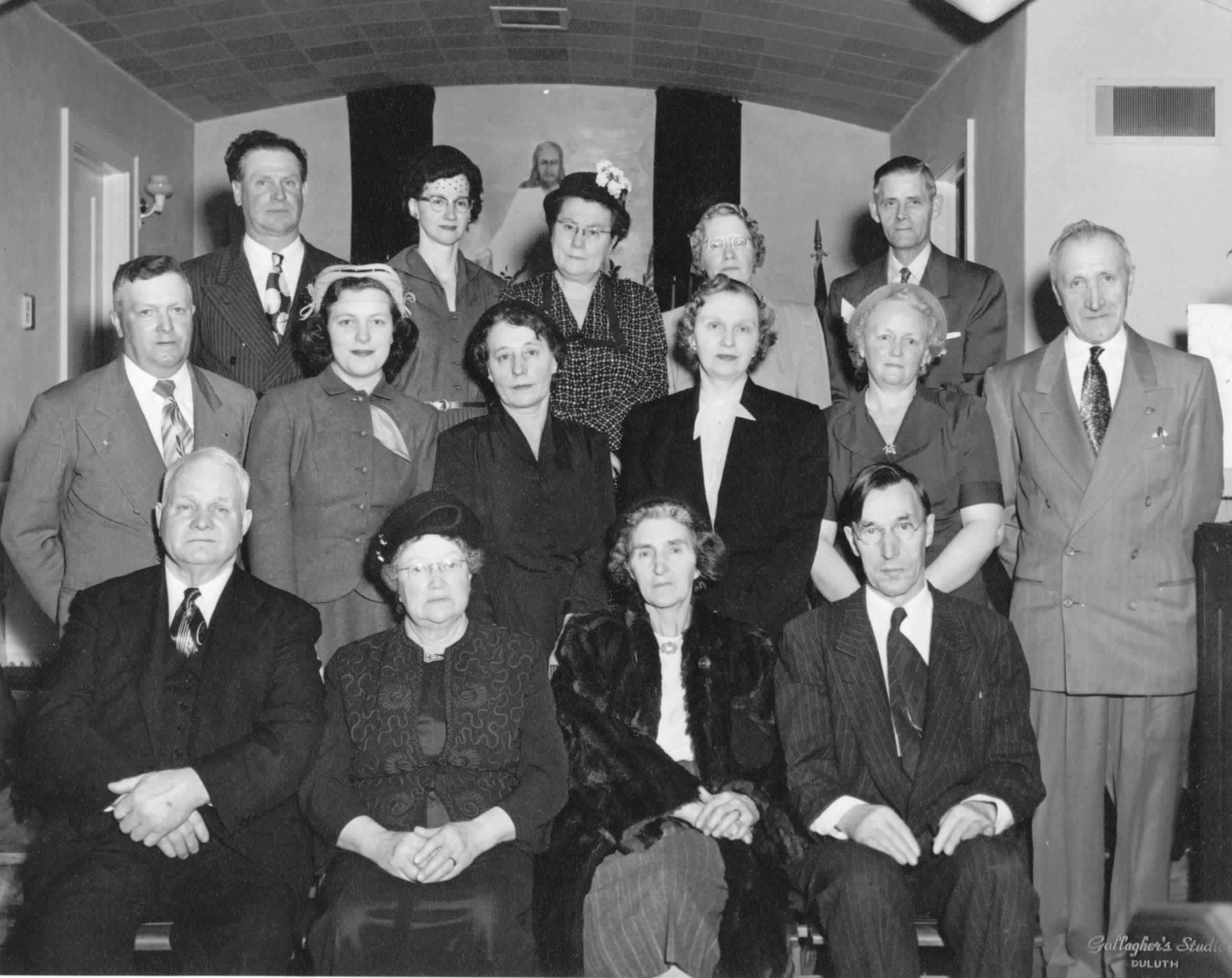 Pastor Lewis (1942-1944)